_directed by

Bruno Colella

director of photography

Blasco Giurato
editing
Mirco Garrone
music
Eugenio Bennato
creative consultant
Stanley Isaacs

74 min / ITALY, 2020

_cast

Annalaura di Luggo
with the participation of Francesco Gallo Mazzeo, Olindo Preziosi, Eugenio Bennato, Stanley Isaacs, Nino Frassica, Enzo Gragnaniello, the little Caterina Allodi, Patrizio Rispo and the teenagers of Spanish Neighborhood of Naples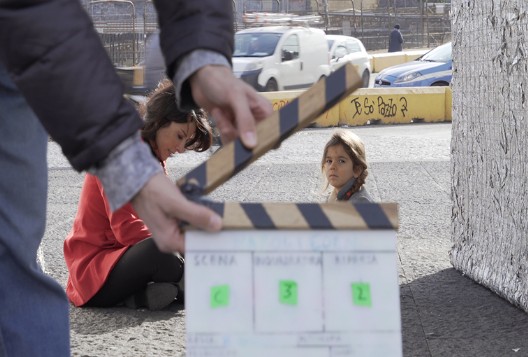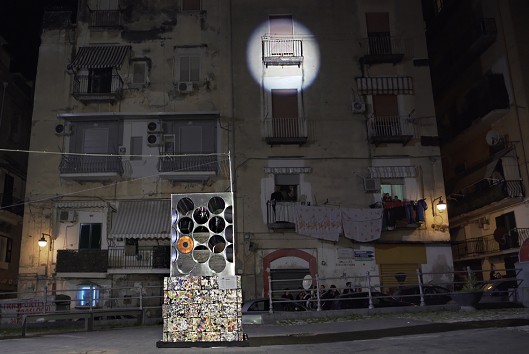 _sinopsis
Annalaura di Luggo plays herself grappling with her latest artistic adventure, Napoli Eden, which is theconstruction of 4 monumental works in recycled aluminum which she places in the symbolic places of the city of Naples and involves some "at risk" kids from the Spanish neighborhoods of Naples offering them a new perspective on life. A Journey towards the light.
This inspirational cinematic odyssey highlights environmental protection through the theme of transforming discarded scraps of recycled aluminum into works of art and conveys a vision of redemption, social inclusion and the ethical and cultural rebirth for the city of Naples.
All that you will see really happened.
_awards

_Impact DOCS Awards California
Best impact: motivating/inspiring
_Hollywood Gold Awards 2020
_L'Age d'Or International Arthouse Film Festival 2020
_Venice Film Awards 2020

_Social World Film Festival
Special mention by the critical jury to Annalaura di Luggo
_official selections
_Social World Film Festival (Vico Equense)
_On Art Film Festival (Warsaw - Poland)
_The New Fest - True Stories (Los Angeles)
_The Scene Festival (Washington), semi-finalist
_International Art Festival (London)
_Dunedin International Film Festival (Florida)
_Cinema Verde Environmental Film & Arts Festival (Florida)
_Lifeart Festival (Los Angeles)
_qualifications
_Napoli Eden was qualified "Film d'essai"
Napoli Eden has passed the admission selection to the Academy Awards and is in Consideration for the 2021 Oscars as best documentary.
Napoli Eden was selected by the MAECI (Italian Ministry of Foreign Affairs) as part of the "Project for the Promotion of the Country of Italy in the World", for its inspiring art and social contents. The screening of Naples Eden will be carried within the diplomatic-consular network and the Italian Cultural Institutes abroad in the 5 continents by the MAECI.
_special contents and insights
The Hollywood Reporte |
Napoli Eden
with Annalaura di Luggo and Stanley Isaacs
Tg2 stories: journalistic service focused on the teenagers of Spanish Neighborhood and the artist Annalaura di Luggo
Special tv report on LA7 TV
Special environment TG. Let's clean the world.
Social World Film Festival
Special mention of the Critical Jury to Annalaura di Luggo for Napoli Eden